Let's get to creating….
Thank you for your interest in a membership at Eastside Pottery. Before applying for membership please schedule a time to tour either the Redmond or Bellevue location. Please ensure you attend a tour at the location you plan to join, so you recieve the particulars of that studio space. We will take you through the space and and make sure you have all your questions answered. If there is an immediate opening available we can get you setup to begin using the space the same day!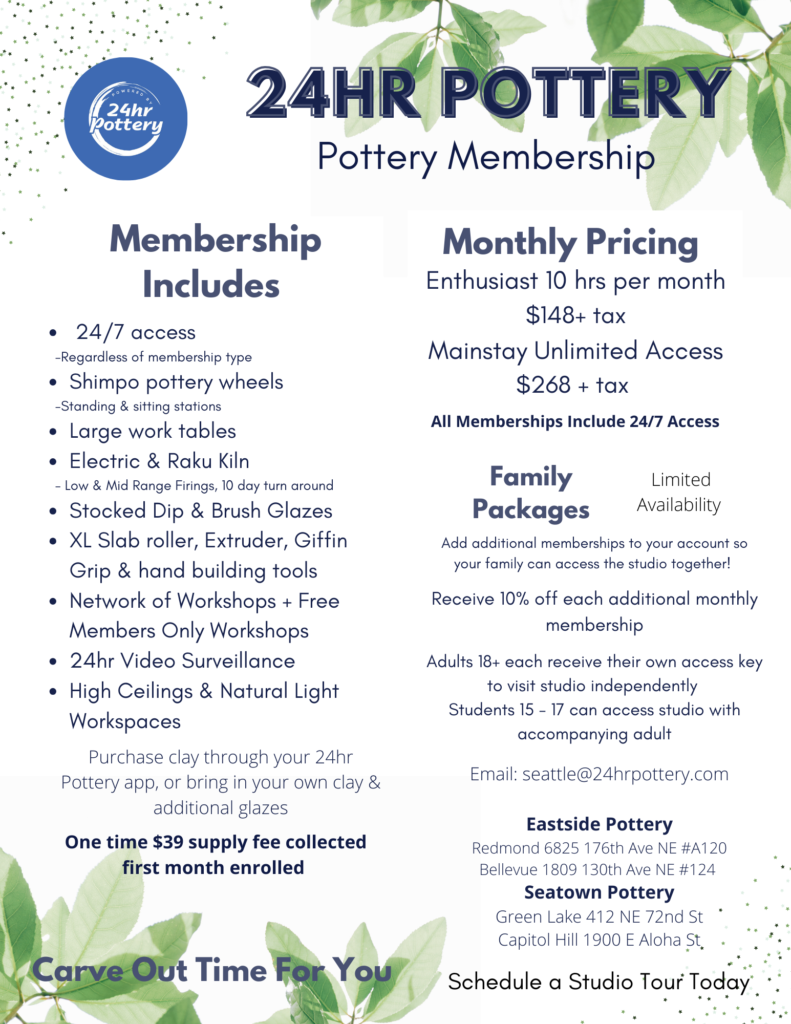 Please note: members must have prior ceramic experience before joining EP so members can use the space independently. If you are brand new to working with clay, awesome! Please enroll in a one day Ceramic Bootcamp or take at least 2 months of weekly classes at our sister school Redmond Art Works or another fantastic area studio before joining the EP community.
When applying for membership we will ask you to choose a home studio, however members are welcome to use either studio and attend workshops at both locations pending availability!
Have additional questions before your tour? Inquire about membership….