Washington's 1st 24hr Pottery studio.
Proudly serving the Greater Seattle Area with community workspaces and a network of specialty ceramic workshops since 2020.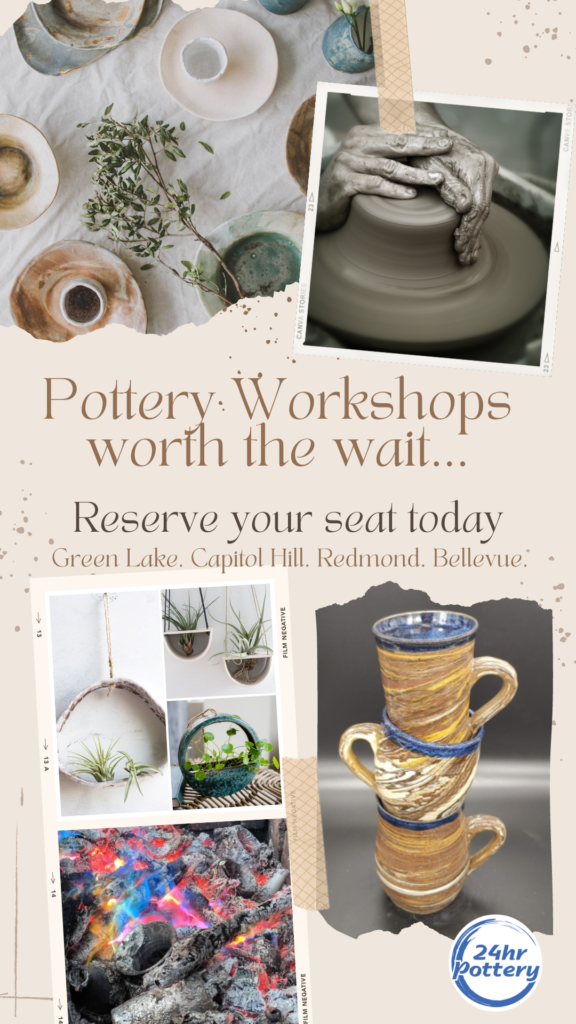 Carve Out Time for You
Locations:
Redmond, WA (Marymoor Park)
Bellevue, WA (Spring District)
Seatown Pottery, our sister school, has locations in Green Lake & Capital Hill, Seattle!
24 HOUR CERAMIC WORKSPACE.
Create when you want
We are a pottery community located in the greater Seattle area. Redmond studio is just off 520, walking distance from Marymoor Park. Bellevue studio is located at the 405/520 intersection in the Spring District.
We all live busy lives – Eastside Pottery was developed to counteract this reality with 24/7 studio access to achieve artistic flexibility and a place to gather and make art together. Our studio is a 24 hour pottery studio that offers  access through a monthly membership to students ages 15+. Eastside Pottery is a community art studio, is a clean and diverse space where the artist can freely create in a ceramics studio at any time of the day. Our clay workspace consists of pottery wheels, work tables, large slab roller, giffin grip, and clay extruder. We offer ceramic firings in our electric kilns and raku kiln. Schedule a tour and choose from multiple membership levels so you can begin using the ceramic studio today.
6825 – 176th Ave NE A120, Redmond WA 98052
1809 130th Ave NE #124, Bellevue Wa 98005
Redmond is conveniently located and only:
30 minutes from downtown Seattle, WA, 17 minutes from downtown Bellevue, WA. 19 minutes from downtown Kirkland, WA, 29 minutes from downtown Renton, WA, 13 minutes from downtown Sammamish, WA, and 20 minutes from Issaquah, WA
Bellevue is conveniently located and only:
20 minutes from downtown Seattle, WA, 5 minutes from downtown Bellevue, WA. 8 minutes from downtown Kirkland, WA, 15 minutes from downtown Renton, WA, 23 minutes from downtown Sammamish, WA, and 20 minutes from Issaquah, WA
eastsidepottery

Network of Seattle community ceramic workspaces offering 24hr member access & specialty workshops
Follow us on social media